Dear Friends,
following the newsletter in which we announced the change after 18 years of the Acoustic Guitar Meeting of Sarzana, here we are with information and a preview on the new course of the event.
The new event, collectively named ACOUSTIC GUITAR VILLAGE, has presented an edition on May 27th-28th-29th in Sarzana, with focus on concerts, live performances, jam sessions and so on in the streets and squares of the City, while a "full edition" will take place in the Cremona fair as part of Cremona Mondomusica on next September 30th and October 1st-2nd, with the same successful format that has characterized the event for all these past years, including the large exhibition of lutherie, import, vintage, publishing and accessories. The best international luthiers and companies will be meeting up in Cremona to exhibit acoustic, classical and modern guitars of high quality, as well as accessories and the latest products in the sector, in a contest enhanced by the presence of the best lutherie for string and bowed string instruments.
http://www.acousticguitarvillage.net/en/
In the exhibition complex of Cremona, simultaneously with Cremona Mondomusica, Piano Experience and Cremona Winds, from September 30th to October 2nd, the ACOUSTIC GUITAR VILLAGE will present itself in its complete edition, offering a packed schedule of concerts and events, as well as the extensive exhibition of acoustic, classical and modern guitars and accessories.
Cremona Mondomusica is the world's most important event regarding high-level handicraft musical instruments, and it's the most effective marketplace in the world for contemporary lutherie: a place where artistic and musical culture find an ideal stage to express themselves.
The guitar will have then its dedicated exhibit area, one of great importance and visibility considering its location, at the entrance of the Mondomusica pavilion; a village with the presence of national and international luthiers, small and big companies and distributors of the most prestigious brands, accessories and publishing. Guitar associations, luthiers associations and unions, and formative institutes and schools will also participate in the event.
Our Association, under the coordination of Alessio Ambrosi, will be curating the artistic and organizational direction, guaranteeing as always the utmost professionalism and competence.
True to the successful format of the years in Sarzana, the event will present several concerts and events, right now in the planning process, on the various stages and dedicated areas. The program will include:
– Masterclass of lutherie and didactic masterclass of acoustic guitar (expected Master Pierluigi Panfili, Master Bill Collings, Master Michael Gurian, Soig Siberil, Franco Morone
The full program and info for registration on www.acousticguitarmeeting.net/en/cremona-2016/2013-editiondidactic-courses/
– Contest "NEW SOUNDS OF ACOUSTIC MUSIC" in memory of Stefano Rosso for acoustic guitarists, guitar-songwriters and emerging acoustic ensemble/bands
– 4th BLUEGRASS MEETING
– Concerts with international artists
– Historical Exhibitions (the exhibit "Wandrè guitars: sculptures for music between realism, painting and pop-art", exhibiting more than 30 instruments by the artist-luthier Antonio Vandrè Pioli, and the exhibit "Gypsy-Jazz manouche guitars: instruments and history")
– Conferences, workshops, meetings
– Demos and showcases

The complete program will soon be posted on www.acousticguitarvillage.net/en/ and www.cremonamondomusica.it/en/acoustic-guitar-village/
We will be very happy to have you as exhibitors and partecipants in the event!
The typologies of stands inside the Acoustic Guitar Village of Cremona Mondomusica will be three:
-Raw space, available for the creation of a stand of your own liking;
-Turnkey booth of 12mq
-One table in the exhibit area denominated "Luthier's row"
(visit the dedicated page)
We have already received the registration of many luthiers and of the most prestigious international guitar companies, that will be displaying all their new creations and latest products.
Martin Guitars, Taylor Guitars, Collings Guitars, Lowden Guitars, Eastman Guitars, Santa Cruz Guitars, Mayson Guitars, Angy Guitars, M.Casale Bauer, Aramini, Bespeco, Shure by Prase, Acus-sound, Schertler Group, Frenexport, Valmusic Pro, Gewa, Music Gallery, Heart-sound, APC Instrumentos Musicais, I-Music network, Aquila Corde, Mercatino dell'Ukulele, Fingerpicking.net, etc. will have booths at the AGV and will present demos and performances.
If you are interested in participating as exhibitor, in proposing initiatives or in receiving information regarding the event, please contact us with an e-mail at info@armadilloclub.org o call us at the number +39 0187 626993.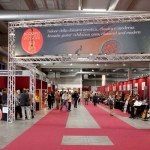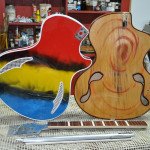 Thanks to the many partners and sponsors that make all of this possible and safe travel to all of those who will be coming in Cremona on September 30th and October 1st and 2nd !
Sound & accessories by Acus-sound – Shure by Prase – Bespeco
Partners: Città di Sarzana, Città di Cremona, "Cremona Mondomusica" – Dismamusica – Fingerpicking.net – Accademia di Chitarra "LIZARD" – The Holy Grail Guitar Show (Berlin, Germany) – Woodstock Invitational Luthiers Shocase (Woodstock NY, USA)
Magazines: "DismamusicaMagazine", "Chitarra Acustica", "Guitar Club", "Chitarre", "Strumenti Musicali", "Suonare News", "Seicorde", "Pagine Musica", "Big Box", "Guitar Fair" (Spain)
Media partners: Fingerpicking.net – Folk Bulletin – Mentelocale.it