inside CREMONA MUSICA INTERNATIONAL EXHIBITIONS AND FESTIVAL
CREMONA FAIR
Masterclass of lutherie for acoustic guitar and mandolin 
Friday 24th, Saturday 25th, Sunday 26th September 2021
Masterclass room 1 of the Cremona Fair offices
Teachers: Master luthier ENRICO BOTTELLI (IT) – Master luthier JOHN MONTELEONE (US) – Master luthier LORENZO LIPPI (IT)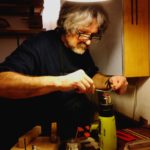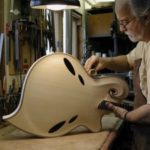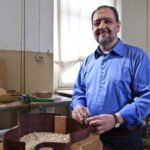 Translation and assistance by M° Max Monterosso, M° Mirko Borghino and  M° Massimo Gatti
Cost of 230,00 euros
Program: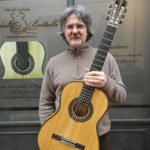 Master luthier ENRICO BOTTELLI (IT)
Enrico Bottelli was born in Milano, Italy, in 1961. He has been building classical guitars slowly, meticulously, lovingly since 1988. His magnificent concert instruments are esteemed and requested world wide by professional musicians and collectors for their elegant and refined visual beauty, musical qualities and precise craftsmanship enhanced by a flawless french polished shellac varnish.
His first experience in luthiery was in 1981 under the guidance of Master luthier Carlo Raspagni.
In 1982 he learned the steel string guitar construction with the renowned maker and artist Ervin Somogyi, in Berkeley, Ca.
From 1988 to 1993 he studied the innovative Kasha system under U.S luthier Richard Schneider.
Then in 1994 and 1995, he studied the traditional Spanish approach to classical guitar making under the great master José Luis Romanillos.
It was as a result of this intense contact with Romanillos that Enrico Bottelli descovered the early 20th century work of the other great Spanish masters.
Bottelli's concert guitars derive much inspiration from the iconic guitars of Antonio de Torres and H. Hauser I, whose instruments he has examined and studied extensively.
Today his instruments are especially known for the wide range of delicate beautiful tone colors and balanced blend of deep bass notes, warm mid-range and clear, round, well defined singing trebles.
All of his guitars are built to order and tailored to meet the musical and aesthetic requests of customers. In some instruments the decorative aspect and the choice of rare beautiful woods take on such importance that they can be considered objects of art as well as musical instruments.
Enrico Bottelli's work has been displayed at numerous important exhibitions and conventions in Italy, Europe and the U.S.A. His rare, much sought after art guitars are offered by the most select dealers in Europe, U.S.A and Japan.  www.bottelliguitars.com
The craft of lutherie: classical guitars, between art and handicraft
1st day – Friday 24th, from 10am to 1pm
Spanish classical guitars, projects of the best luthiers, sound characteristics
Contemporary classical guitars, new trends
Bottelli's classical guitar
Questions
2nd day – Saturday 25th, from 10am to 1pm
Hints on the Spanish construction method. Bottelli will show some instrument parts and the assembly technique.
Project and construction choices in relation to the desired sound (how to progress from project to sound, some guidelines)
Lutherie between art and handicraft, Bottelli's vision of Lutherie
Questions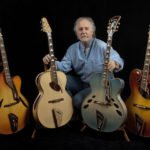 Master luthier JOHN MONTELEONE (US)
John Monteleone was born in Manhattan in 1947 and was raised on Long Island. He had taught himself at an early age to build guitars and began professionally restoring and building stringed musical instruments in 1973 after graduating at Tarkio College with a degree to teach music.
Recognized as being one of the finest living archtop guitar and mandolin makers in the world today, John Monteleone has been at the forefront of innovative cutting-edge archtop instrument making for many years.
His uniquely designed instruments are the essence of artistic expression, reflected in the subtle but challenging marriage of form and function.
John Monteleone has been pushing the luthiery envelope for more than forty years with his refreshing passion for new and elegant designs. Producing instruments of great tonal expression is also one of Monteleone's missions in life.
A dedication to the refined harmonic balances of tone and playability is always the central nucleus of structural foundation around which he often introduces the more interesting design accents and playful nature of his original and beautiful works.
Great guitarists, such as Mark Knopfler, Eric Clapton, Pat Metheny, Woody Mann, Mike Marshall and many others own and play Monteleone's guitars and mandolins.
Some of his instruments are now exhibited in the Metropolitan Museum of New York. https://monteleone.net/
Monteleone mandolins and arch-top guitars
1st day – Friday 24th, from 2:30pm to 5:30pm
The evolution of Monteleone arch-top guitars
The first day of the program John Monteleone will talk about arch-top guitars: past, present and future. He will talk about the foundation of this style of guitar building and the thematic designs that he has created over the years. How this marvelous instrument  has  changed to become both a collectible instrument and a musicians tool of choice.
2nd day – Sunday 26th, from 10am to 1pm
Monteleone Grand Artist mandolins and other related mandolin experiences
John Monteleone will focus on the mandolin and will most likely be bringing one with him to talk about.  He will also discuss and show slides of his restoration of Mike Marshall's Lloyd Loar mandolin that he did a number of years ago.  He will also be talking about the mandocello that he made for Mike, as well as the Modern Mandolin Quartet.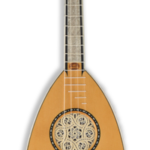 Master luthier LORENZO LIPPI (IT)
Lorenzo Lippi has been considered for a long time one of the most esteemed Italian luthier, well known for his refined works and for the high sound quality of his instruments. He started his career mostly involved in building antique instruments and later, for years, also in classical guitars and mandolins. He is deeply experienced as teacher at the "Civica Scuola di Liuteria" in Milan, where, since 1979, he had an active role in training a big part of the current Italian luthiers and several foreign luthiers as well.
Well known also for his organologic and technologic studies, he is author of several releases; recently he has written some items for the new edition of "Grove Dictionary of Musical Instruments"; he is often invited to give lectures and master class overseas.
First Prize and Gold Medal at the "Third International Instrument Making Competition" in Pisogne (BS). Several musicians all over the world (Japan, Netherlands, Norway, Italy, France, Austria, USA, Switzerland, China, Korea, Taiwan, Mexico and Greece) perform with Lorenzo Lippi's instruments.    www.lippi.net
The making of modern mandolin: history of the Roman mandolin and comparison between Roman and Neapolitan crafting techniques
1st day – Saturday 25th, from 2:30pm to 5:30pm
Hints on the history of the Roman mandolin and the "invention" of the modern Roman mandolin by G.B.Maldura in 1884
Evolution of the original model up until Embergher
Embergher's style and crafting technique from his debut in Arpino until his success and the transfer of his factory (evolution of models and techniques, experiments of the early years and following standardization)
2nd day – Sunday 26th, from 2:30pm to 5:30pm
Differences between Roman and Neapolitan crafting techniques: analysis of historical examples and their modernity
Stylistic and crafting characteristics of the most important Roman and Neapolitan luthiers
During the seminar there will be plenty of time for questions and contributions by  the participants.
The seminar will be supported by extensive bibliographic and photographic documentation and by the direct analysis of original instruments, both for the aesthetic "stylistic" part and for the crafting part, also making use of investigative equipment (eg endoscopes, digital microscope, etc.).
Information on relevant techniques will also be provided to acquire crafting information from the original instruments, examining low-cost and easy to find instruments.
Participants will receive a gift: a detailed relief of a Roman instrument chosen from the last ones published by the speaker (Mandolin De Santis, Mandolin quartino Embergher, Mandoloncello Embergher) and visible on the website www.lippi.net
Masterclass of didactic techniques for acoustic guitar
Friday 24th, Saturday 25th, Sunday 26th September 2021
Masterclass room 2 of the Cremona Fair offices
 Teachers: Master FRANCESCO BUZZURRO (IT) – Master ED GERHARD (US)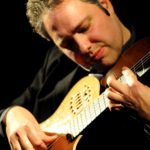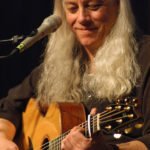 Translation and assistance by Camilla Conti
Cost of 230 euros
Program: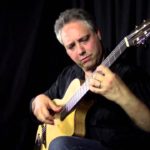 Master FRANCESCO BUZZURRO (IT)
Francesco Buzzurro began to play the guitar at the age of 6, and in his youth he rapidly achieved his Diploma at the Bellini Conservatory of Palermo. He then studied at the International Arts Academy in Rome under the guidance of Stefano Palamidessi and great concert artists such as David Russell, Alberto Ponce, Hopkinson Smith and John Duarte.
After graduating in Foreign Languages ​​and Literatures, he developed an intense concert activity that led him to travel all over the world.
As a classical guitarist, he won three national competitions: the "City of Alassio" and the "Benedetto Albanese" of Caccamo in Sicily and the "Savona in Music".
His study of classical music and his passion for folk music were soon accompanied by his interest in jazz, which led him to obtain a degree in Jazz Music with an honorable mention. Thanks to a deep research activity in this musical field, he finds a personal and unique style of improvisation, with contaminations of bossanova, ethnic music and Latin-jazz.
For his reputation as guitarist outside the box and for his peculiar technique of improvisation on classical guitar, he is annually invited by the University of Southern California of Los Angeles as a teacher in unified seminars for the classical and jazz guitar departments.
He holds the chair of Jazz Guitar of the Giuseppe Martucci conservatory of Salerno.
Today Francesco Buzzurro is one of the most appreciated and multifaceted guitarists, voted by the famous magazine Musica Jazz as one of the most talented artists on the international guitar scene.   www.francescobuzzurro.it
THE FINGERSTYLE SOLO GUITAR IN LATIN / JAZZ / POP MUSIC
Objective:
The masterclass aims to engage the participants in the study of the Latin-jazz guitar through theoretical and practical lessons, with the purpose of deepening both their repertoire and improvisation skills, which can also be used in pop and related contexts. The knowledge of the basic harmonization techniques on the guitar will enable students to perform standard world music, and to be able to gradually re-elaborate it in a personal way.
There is no foreclosure to the type of guitar used by the participants, since the fundamental purpose of the class is to encourage them to be creative regardless of the specific techniques of the instrument used. Therefore, essential goal of the masterclass is to enhance the experience and the background of each musician, filtering it through the light of the jazz styles.
Calendar Master FRANCESCO BUZZURRO
Friday 24th September, from 10am to 1pm
CHORDS AND HARMONIZATION TECHNIQUES
Basic right hand techniques in right hand jazz finger style;
Technical and theoretical study of the mechanisms that regulate the functioning of the guitar from the harmonic point of view;
The harmonized scales – study hypotheses;
Melodization of the chords and the movement of the static chords maj7-min.7-dom7-dim.-half dim.- on the whole fretboard;
Main major and minor cadences, that are the harmonic movements most recurring in musical pieces; the Turnarounds;
Rhythm guitar in Swing and Brazilian music;
Saturday 25th September, from 10am to 1pm
IMPROVISATION: THEORY AND PRACTICE
Technical and theoretical study of the mechanisms that regulate the functioning of guitar from a melodic point of view;
Exploration of the keyboard and display of scales and arpeggios in the various boxes;
The importance of the playing position;
The control of alternating bass in the execution of scales, arpeggios and intervals;
Fundamental aspects of improvisation: rationality and instinct;
Guide notes, tensions emphasis and diatonic extensions of the chords;
Diatonic and chromatic approaches
Sunday 26th September, from 10am to 1pm
THE ARRANGEMENT AND HARMONIZATION OF A SONG IN A SOLOIST FORM
From the theme to polyphony;
Choosing the key;
The walking bass;
Substitutions and secondary dominants;
The groove: style and stylistic coherence;
Movement of the parts;
Directions of phrasing;
Dropchords;
Conclusions;
THE PROFESSION OF THE MUSICIAN
Smart set list and choice of repertoire;
Curve of emotions;
The musician and the audience: dialogue or monologue?
Social messages and values of music;
Sound, stage and lights;
The importance of management and team play;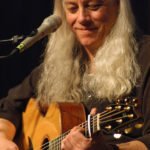 Master ED GERHARD (US)
Gerhard's relationship with the guitar began at age 10, when he happened upon classical guitar master Andrés Segovia on TV, and at 14 he got his first guitar. His initial interest in classical guitar changed dramatically when he heard the music of bluesman Mississippi John Hurt. He took some informal lessons with friends, both learening by ear and repedetly listening to LPs. At fifteen, he was already beginning to perform in local church basement coffeehouses, playing solo and jamming with friends.
In 1977 Gerhard moved to New Hampshire where he has resided ever since. During this period he began composing and arranging music for solo guitar, using a staggering array of alternative guitar tunings.
Based truly on the quality of his work, he built his considerable reputation, beginning with his debut album "Night Birds" in 1987. It garnered a spot in the Boston Globe Critics Poll Top 10 Albums of the Year.
With inspirations ranging from Andrés Segovia to Mississippi John Hurt, Ed Gerhard has created his own "guitar voice", recognized and appreciated all over the world. The depth of his compositions has the ability to touch the listener with a single note. That's how Boston Globe's Scott Alarik explains it all: "Gerhard doesn't write instrumental songs. He writes songs that only a guitar can sing.".
What distinguishes his music is the inventiveness in the use of open tunings, which allow him a variety of colors between one composition and another. His virtuosity on the instrument, be it 6 or 12 strings or Hawaiian LapSteel, is always at the service of beauty.
Further, Ed Gerhard was awarded a GRAMMY® for "Henry Mancini; Pink Guitar", included in his ninth CD "There and Gone." He is mentioned in all the most important record collections of acoustic guitar, video publications and musical scores. The "Breedlove Guitars" realized two models of guitars signed Ed Gerhard. Those are in great demand and won the "Player's Choice Award" of the magazine "Acoustic Guitar"
www.edgerhard.com
COMPOSITION, ARRANGING, TONE, DYNAMICS, EXPRESSION AND MORE
Objective:
The masterclass with Ed Gerhard is open to all fingerstyle guitarists who use steel strings and nylon strings, as well as Hawaiian lap-steel guitar players. Are welcomed players coming from all styles and musical genres, accustomed to using open tunings, and who have achieved an intermediate or advanced level of technique.
Ed Gerhard will examine in detail their compositional style, providing ideas and notions for the development of the executive style of each student, meticulously listening to their way of interpreting the songs, correcting and providing essential suggestions. The fundamental objective is to strongly refine the style of each participant.
Calendar Master ED GERHARD
Friday 24th September, from 2pm to 5pm
Ed Gerhard will play some of his pieces and arrangements and demonstrate the details that are important to bringing the music to life.
During the second half of the masterclass Ed will offer observations on the students' playing and provide tips and encouragement.

Saturday 25th September, from 2pm to 5pm
Gerhard will demonstrate how technique affects the presentation of the music and how to keep the melody up front.
Again, in the second half of the class, he will offer critique and encouragement to the students who wish to play.

Sunday 26th September, from 2pm to 5pm
Gerhard will demonstrate how to combine techniques (and a bit of philosophy) to make a piece or arrangement expressive and complete.
Ed will again listen to the students who wish to play.
ENJOY THE LESSONS!