PROGRAM
Conferences, workshops, meetings and events will be held at the Acoustic Guitar Village inside Cremona Musica International Exhibitions and Festival, Cremona Fair on September 24th-25th-26th, 2021.
MASTERCLASSES
Friday 24th, Saturday 25th, Sunday 26th September 2021,
room 1 of the Cremona Fair offices:
–
Masterclass of lutherie for acoustic guitar and mandolin
. Teachers:
M. Enrico Bottelli (Ita), M. Lorenzo Lippi (Ita)
remote connection with
M. John Monteleone (Usa), M. Steve Gilchrist (Australia)
Interventions and translations by
Massimo Gatti
Translations by
Max Monterosso e Mirko Borghino
– Masterclass of didactic techniques for acoustic guitar
:
In this 2021 edition, the acoustic guitar teaching masterclass will not be held, due to the impossibility of foreign teachers expected to be able to travel to Italy. The masterclass is postponed to 2022, from October 2021 we will publish the names of teachers and programs.
info and registration: info@armadilloclub.org – tel. +39 0187 626993 – +39 0372 598011 –
program and registration forms at the dedicated page.
SPECIAL EVENT: "CREMONA MANDOLINI IN MOSTRA"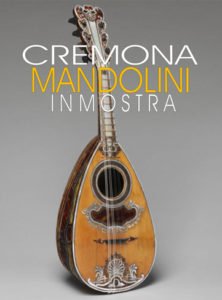 Event dedicated to the mandolin, the little-great string instrument.
Artistic Direction by
M. Carlo Aonzo
with the collaboration and the historical advice of
M. liutaio Lorenzo Frignani.

Coordinated by
Alessio Ambrosi e Ass. Cult. Armadillo APS
Click here to read the whole detailed program of the event.
Historical Exhibition "Traveling with the Mandolin" curated by Master luthiers Leonardo Petrucci and Martina Gozzini
Conference "The Golden Age of the Mandolin", meeting-conference that will allow you to discuss the construction characteristics of the most important and representative manufacturers active between the end of the 19th century and the beginning of the 20th century, as well as the thriving repertoire that emerged in the same period. A prominent era for the mandolin and all its family of voices, that saw the birth of real orchestras and a host of professionals and enthusiasts of this small but wonderful instrument – which went beyond national borders and reached continents all around the world. With the presence and interventions of M° Lorenzo Lippi, il M° Ugo Orlandi, il M° Carlo Aonzo, moderated by M° Lorenzo Frignani.
Conference "The mandolin: construction techniques and choice of materials", an adventure between lutherie and scientific research within the project Choice of wood in musical instruments: Italian Red Spruce and traditional mandolins, curated by the master luthiers Federico Gabrielli and Martino Quintavalla.
Desk for disclosure of mandolin activities
Presentation and performances of orchestras and plucked ensembles on Open Stage 1 outside the pavilions Performances of: I Solisti della Napoli Mandolin' Orchestra, Maestro Mauro Squillante – Orchestra Gino Neri di Ferrara, Maestro Stefano Squarzina – Mutinae Plectri (Modena), Maestro Cecilia Vaccari – Orchestra Il Plettro (Gardone Val Trompia, BS) – Ensemble Mandolinistico Estense (Modena), Maestro Roberto Palumbo – Choro, Liscio e Mandolini, (Bologna) con Antonio Stragapede (chitarra, mandolino), Marco Ruviaro (chitarra 7 corde, bandolim) e Barbara Piperno (voce, flauto) – Orchestra a plettro Città di Milano. Particolare attenzione sulle realtà giovanili: Le Pizziche (Roma) del Maestro Francesco Mirarchi – Estudiantina Bergamasca a cura di Redi Lamçja – Ensemble Giovanile Paniati (Asti) del Maestro Amelia Saracco.
Workshops with Master Carlo Aonzo


Saturday 25th, 10-12am:

"The virtuoso repertoire for solo mandolin: analysis of the historical solo works; musical praxis and technical solutions (Riggieri, Calace, Milanesi); the philological approach vs the free interpretation". Dedicated to expert players.


Sunday 26th, 2-4pm:

"The 'modal method': a technique to approach the knowledge of the mandolin fingerboard. How to build patterns as reference points useful for all musical genres (classical, jazz, bluegrass)". Dedicated to all players.
The conferences, workshops and live exhibitions are free to participate with an entrance ticket to Cremona Musica.
HISTORICAL EXHIBITIONS (inside the Acoustic Guitar Village area)
"TRAVELING WITH THE MANDOLIN"
curated by
Master luthiers Leonardo Petrucci and Martina Gozzini
"MUSIC IS OUR LIFE"
exhibition of ethnical string instruments from all over the world, curated by
M° Bruno Brunetti
"Vintage Authority"
expert in the world of collecting and vintage and organizer of the event VINTAGE & GUITAR EXPO in Reggio Emilia (www.vintageauthority.com). It will be present at the AGV on September 24-25-26 with an exhibiton corner where everybody will be able to admire beautiful collectible vintage guitars: the world of vintage at the highest level!
SPECIAL PERFORMANCES (on Open Stage 1)
"Orchestra a Plettro Città di Milano"
: ensemble born in 1960 from "Accademia Mandolinistica di Milano" and "Circolo Mandolinistico Rinald". Director
M ° Augusto Scibilia
. (performing: Sunday 26, 12.30pm, Live Stage 2)
"Crossover Guitar Orchestra"
: youth orchestra of classical guitars and accordion conducted by Prof.ssa Rita Di Tizio (performing: Sunday 26, 2.30 pm, Open Stage 1 )
"Demo Reference Cable"
: with Stefano Santangelo & Edoardo"Edo"Martine, Anita De Luca and Luca Zanetti (performing: Saturday 25, 2.45 pm, Open Stage 1 – Sunday 26, 1.00 pm, Open Stage 1 – Sunday 26, 11.30 pm, Live Stage 2)
CONFERENCES-WORKSHOPS-PRESENTATIONS (in the Events Area, dedicated space inside the Acoustic Guitar Village)
– 4th Meeting "The guitar in Italy between the 19th and 20th centuries" organized by Master Francesco Taranto
Photos of the 2019-2018-2017-2016-2015 exhibitions and events: